1) Login to the ZLCMS, select a website from the dropdown selector in the top right hand corner

2) Find the page you want to add a PDF to and click "Edit" OR click "Add Page"

3) Type the text you want to be linked, also known as anchor text (in this example, "Click Here" is our anchor text). Once you've typed out your anchor text, highlight that text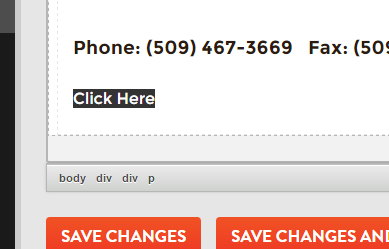 4) With the specified text highlighted, click on the link icon and a "Link" window will open


5) In the "Link" window, select the "Upload" tab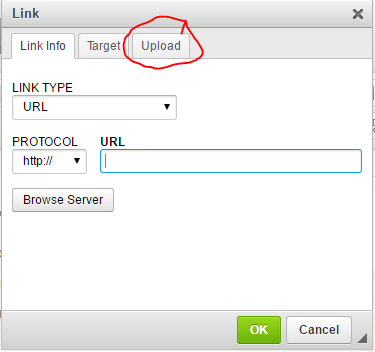 6) In the "Upload" tab, click "Choose File" and select the PDF you want to link to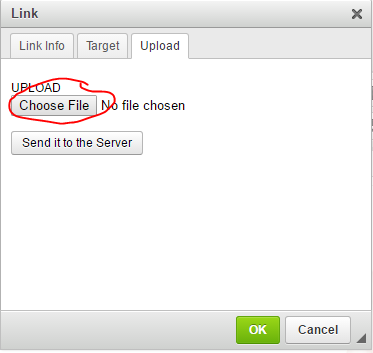 7) Once you've selected a file, click the "Send it to the Server" button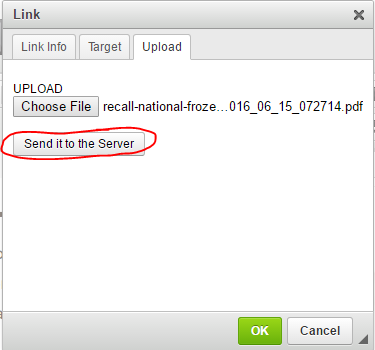 8) Then, click "OK" to close the "Link" window and, once the window has closed, click "Save Changes" at the bottom of the page

9) Go to the page you were editing on the frontend of your website (hard refresh and/or clear your cache if the link you created is not showing up). Click on the link you created to make sure that the PDF opens when the link is clicked.

If you have any questions about this how-to document or need help, please submit a support ticket or call 866-440-3158 ext. 2.