1. Login to your Zipline hosted email account at webmail.ziplineinteractive.com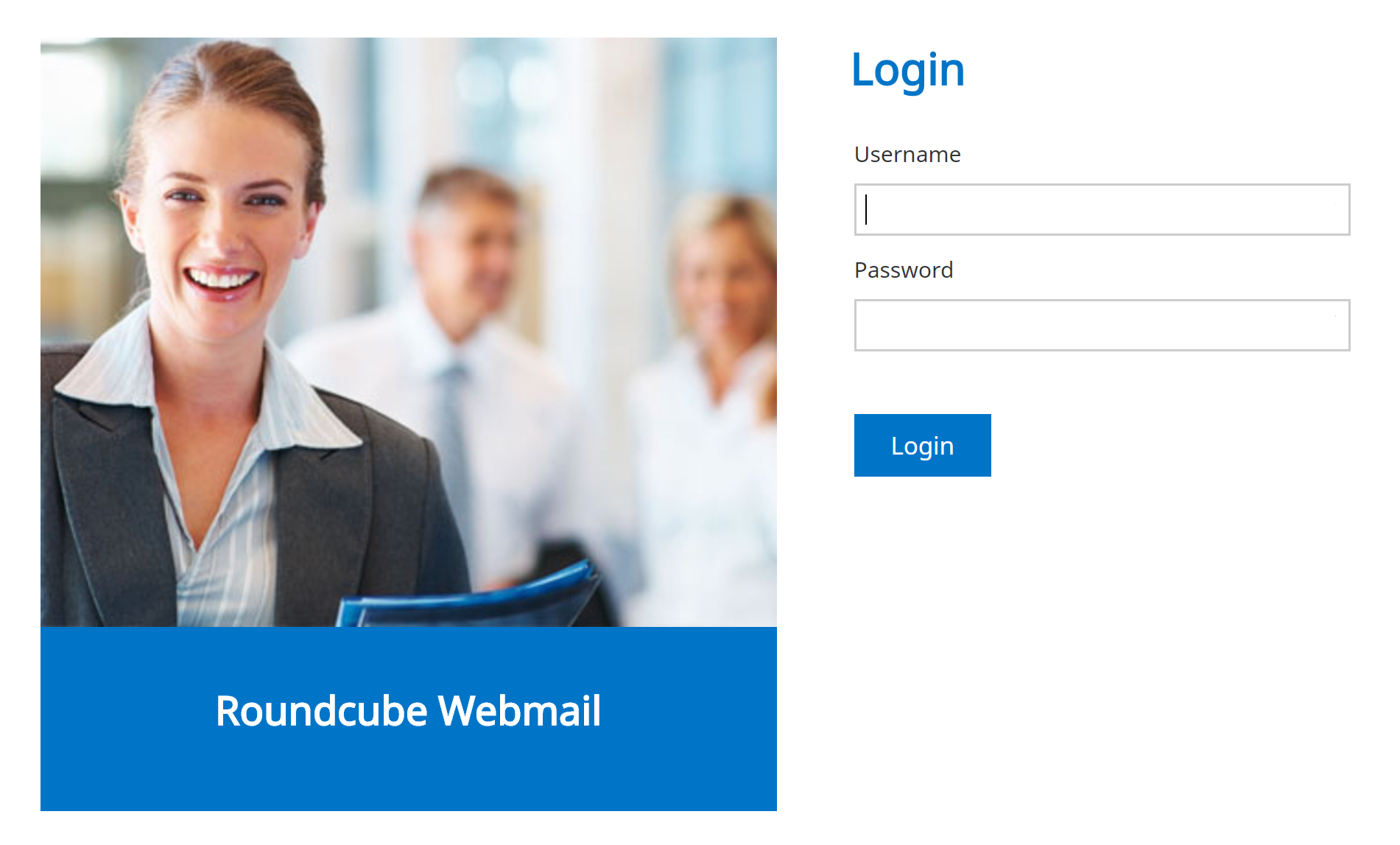 2. Select "Settings" button in the top right corner

3. On the left side of the page, select "Vacation" under the Settings list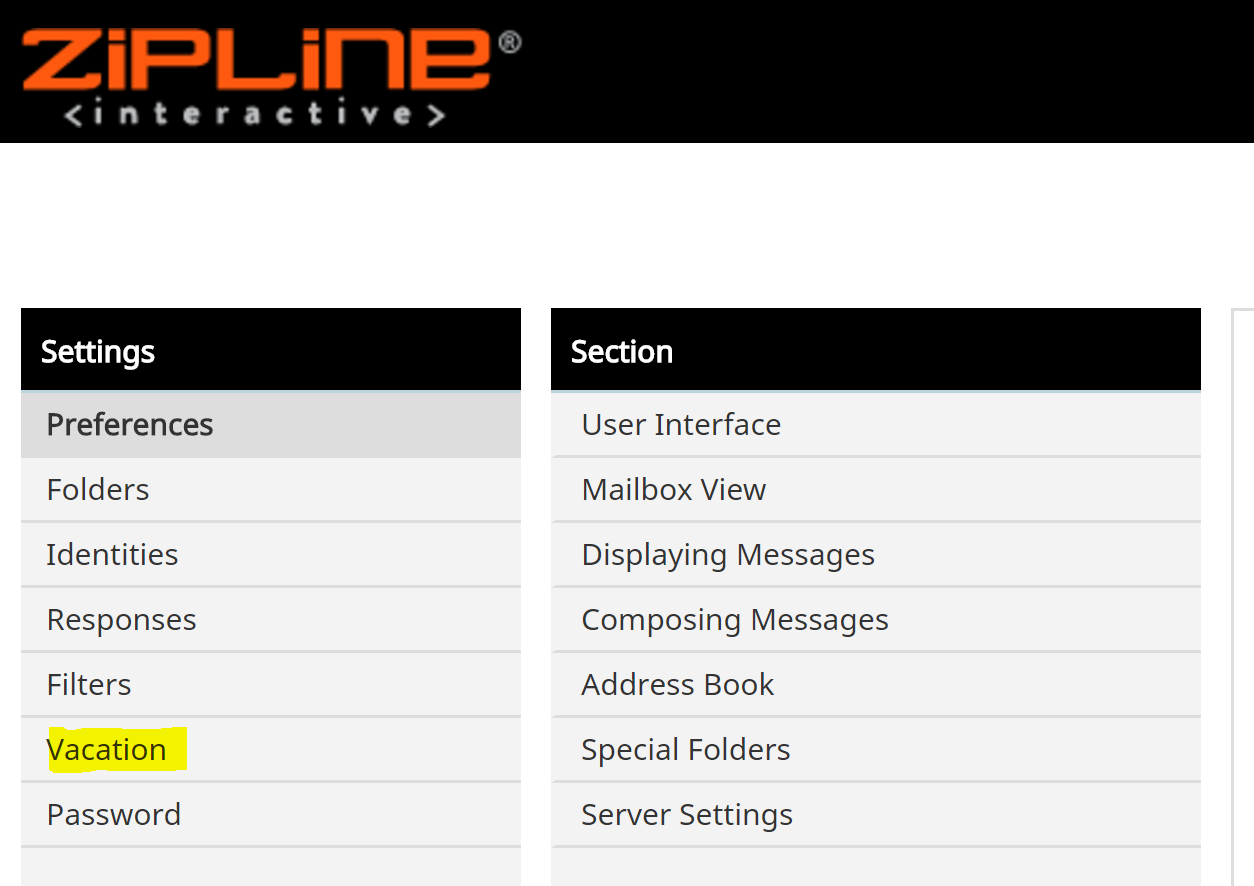 4. After selecting "Vacation" you will see a page that looks like this, you can fill in the sections accordingly and click "Save"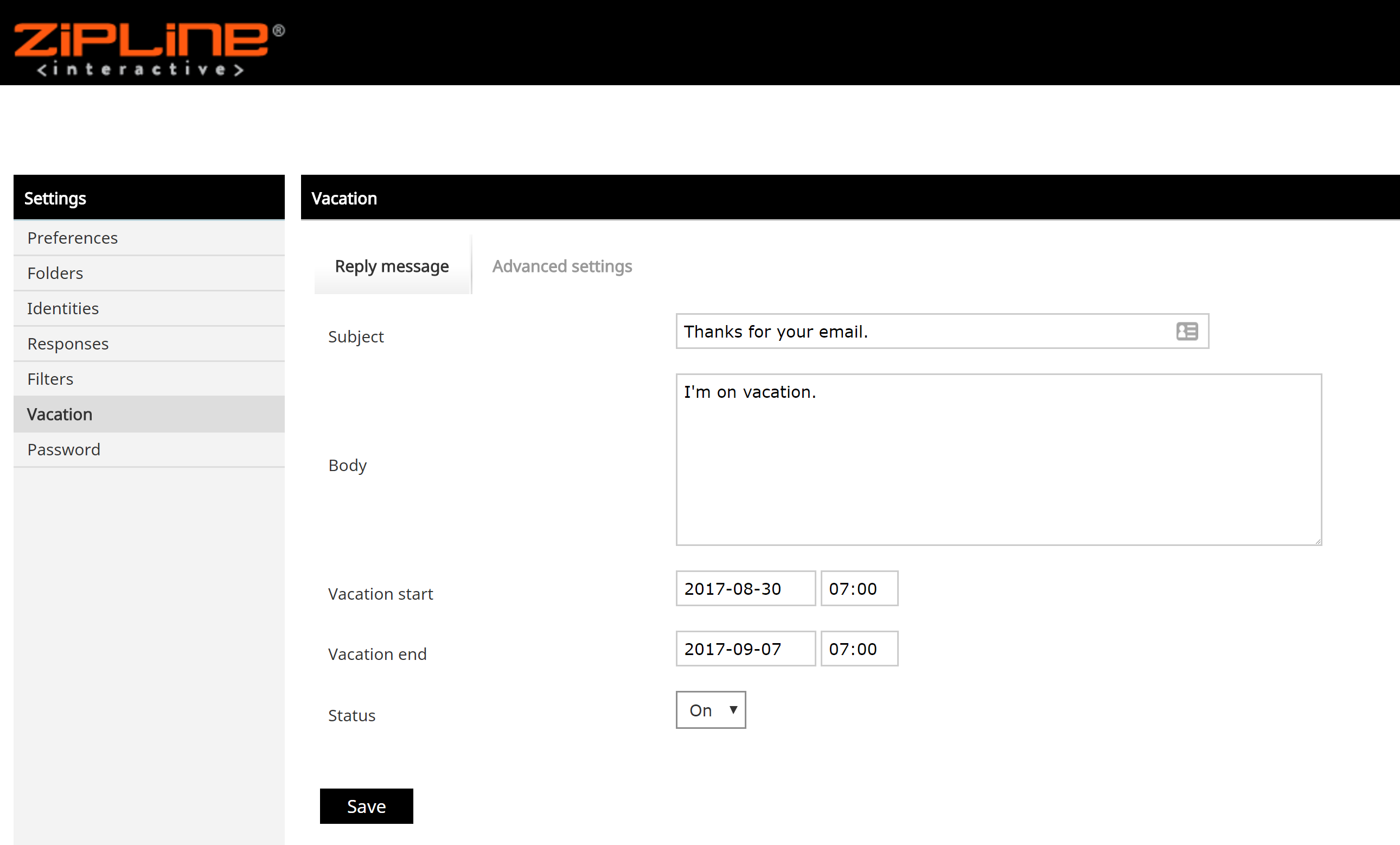 5. Go to the "Advanced Settings" tab and add the email address you're setting up the auto-reply for. Choose other settings based on preference. Click save.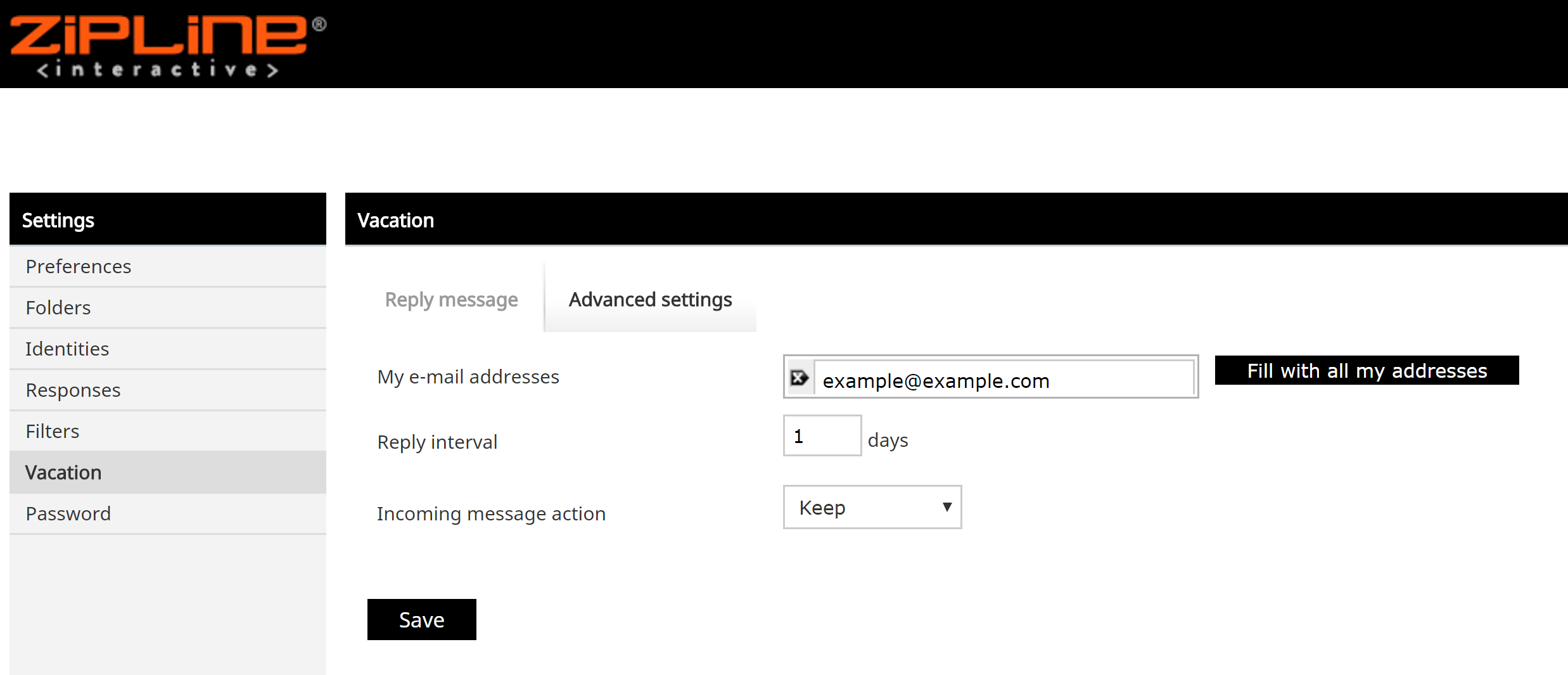 6. You completed the set up for a vacation message, we always suggest that you run a test to ensure you're getting the result you want.